6 Advantages of Buying a Car Pre-Owned Instead of New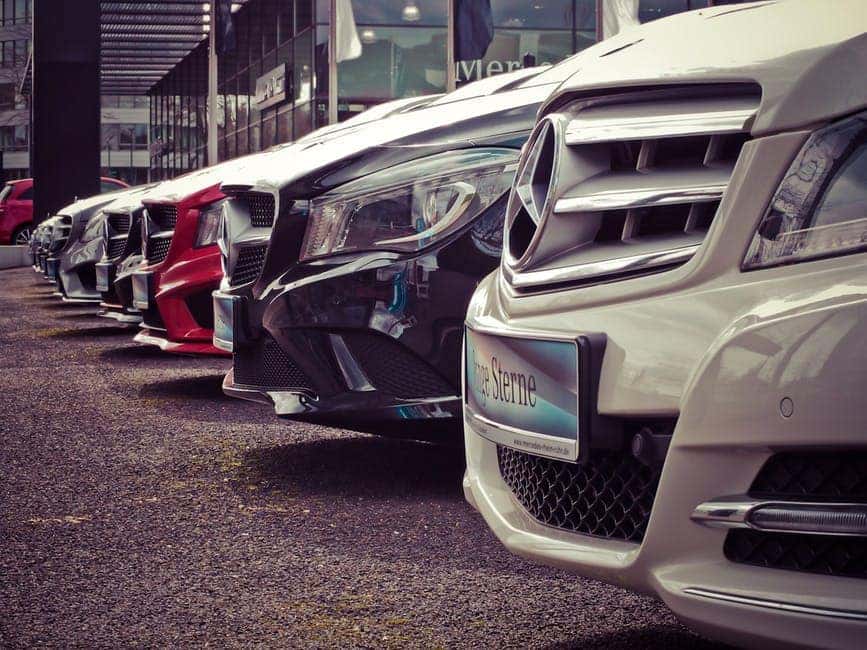 Used car sales outperform new car sales by a long shot. Dealerships were only able to sell 17.21 million of new light cars in 2018 as opposed to the 40.42 million used light vehicles sold the same year.
This shows that buying a used car is still a more advantageous decision than buying a new model. Ever wondered why this is the case, even when buying a new one means you don't have to worry about all the accidents and repairs a car had?
Let's look at the top benefits of buying a used car that make them the better choice:
1. You Can Get a Certified or Non-Certified Car for Much Less
CPO cars are still more expensive than non-certified pre-owned cars. Still, they're both priced lower than a new one. If you don't have much of a budget or if your desired model is too expensive, you should buy a used one instead.
This is the top reason – among the other benefits of a used car – why many people prefer buying a pre-owned car rather than a new one.
Because a car depreciates as soon as you take it out of the dealer, you can get a used one at a great deal. Did you know that the value drops by as much as 11% by the time you take it off the lot?
By three years, the value will have dropped further to 46%. This means you can get the model you want for a fraction of its original cost.
You can even take advantage of great car financing rates at your local car dealership instead of paying for the entire thing with cash.
2. It Has Lower Annual Registration Fees
Most states factor in the model year of the car and its current value when calculating the rate of your annual registration fee. This means you have to pay less because the rate goes down after the first three years. If your used car is more than three years old, you'll save a lot by avoiding the high annual registration fees.
3. You Have to Pay Lower Sales Tax
Because the pre-owned cars price is less than a new car, you will pay less sales taxes. That's because it can amount to thousands of dollars, which they add to the total price of the car.
Depending on your province or state, you might be able to get away to paying less sales taxes compared to others. To check, check your province/state, ask your local government or research on your own.
4. Manufacturer Warranty Still Covers CPO Cars
Depending on the car you choose, it might still have a part of its original warranty. If not, it may have the option to extend or create a new warranty.
Whichever the case, you don't need to worry about the lack of safety net for your car. You can still get quality service and access to quality parts. If you ever have to have it repaired, you're sure to get factory-trained technicians to work on your vehicle.
Although CPO cars don't have equal warranties, some have bumper-to-bumper warranties equal to that of a new model. It can have extended coverage that can cover your car up until a certain mileage or a certain date.
BMW, Porsche, and Volvo, for instance, have programs that provide warranty for up to 100,000 miles. Lexus can provide pre-owned warranties that cover the car for two years, which start from the date you purchased the CPO vehicle or the date the original warranty runs out.
5. CPO Cars Still Work Great
One of the benefits of buying a used car is that they still go through a series of inspections to make sure everything is still in working order. Because they're still on warranty, it's in their best interest that it doesn't cause any problems for their new owner.
Manufacturers often have a multi-point inspection, which involves 100 to 200 individual item checks. Used cars only become certified if they passed all these checks after any repairs made on them. If the car doesn't meet the criteria, they don't get certified.
Still, you should ask for documentation about the issues and repairs they did on the car. This is on top of the inspection you; you should perform on the car. It shouldn't replace the results of the inspection by a mechanic you trust.
Back to the point, this is the reason why used cars can still work great. If you're lucky, you might get one that didn't see much use.
This is also the reason why they can be more expensive than non-certified used cars. Non-CPO cars can't give you the same guarantee. With CPO cars, you don't have to worry if the car had an accident that the previous owner didn't declare.
6. Buying a Used Car is Better for the Environment
While the CO2 emissions from car production fell by at least 24% since 2008, it still has a great impact on the environment. This is one of the lesser-known advantages of buying a used car. You help the environment in an indirect manner by not purchasing a new car.
Furthermore, you prevent the used cars from going to waste. This further reduces its environmental impact.
Learn More Benefits of Buying a Used Car
Let's summarize the benefits of buying a used car buying tips we mentioned above. If you want to save money, not deal with higher fees and taxes, get a car in excellent working condition, and help the environment at the same time, buy a certified pre-owned car.
If you need more reasons to buy a used car, contact us and let us help you decide.