6 Tips for Getting an Auto Loan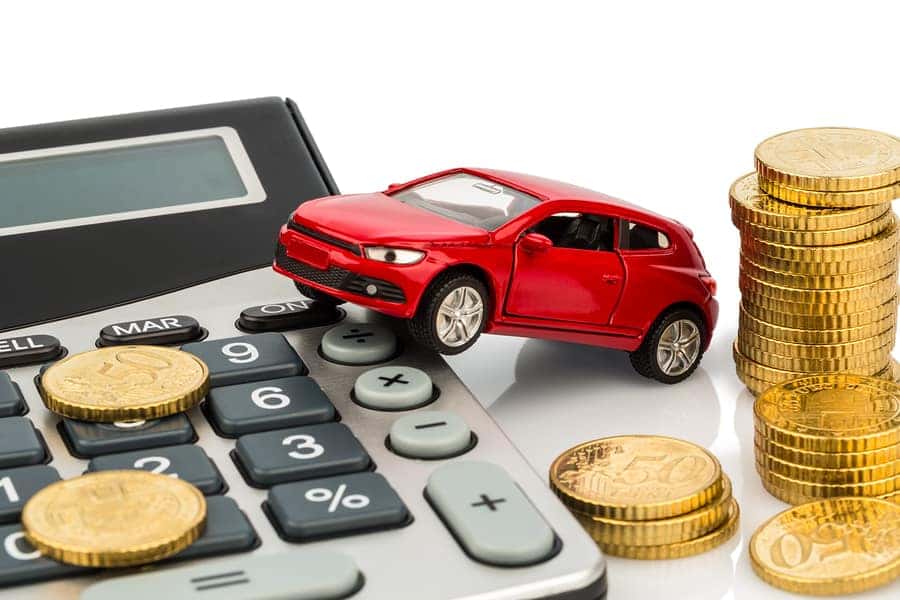 Tips for Getting an Auto Loan
If you are looking at selling your old vehicle and purchasing a newer vehicle, you are most likely considering getting an auto loan. If it is the financial constraints that are holding you back, we made a list of tips and advice for getting not just an auto loan but an auto loan that won't cost you a fortune.
Automobiles don't come cheap that is why 90% of car drivers always opt for an "auto loan" option to help when they purchase.
Auto financing is a tricky trade. You have to keep both benefits and risks in your mind before applying for a car loan, It is better to prepare yourself in advance. There are many things to consider when you apply for a new loan.
Here are some of our helpful tips below:
1.    Find the Best Rate
Many car dealers will offer you attractive deals at lower interest rates. However, you need to do a little homework. Try to search the market and know the best deal. Prices may vary accordingly if it is a new car or used car.
When you have compared all of the car loan rates, plus deals offered by car dealers, you will be able to decide the best rate for you.
Don't just spring over on to the first deal with your financial institution. You will find the deal quite convenient and tempting; it is not necessary that it would turn out as a success.
It often happens that when lower interest rates are offered to customers. In contrast, low-interest rates correlate with high credit scores. If the rate you are being offered seems high, ask your financial professional what is causing the rate to be higher.
2.     Keep your Car Loan Term Short

Are you ready to pay for your car for up to 7 to 8 years?
No one likes to prolong their car loans for years. That is why you need to keep your loan as short term as you can. Plan carefully about the car payment amount that you need to pay in the coming years. The point is you need to make sure that you can afford your car payment, not only today but in the following years as well.
Although, the monthly payments will be reduced when you select a long loan term. This will increase your total costs of ownership. You essentially are paying more interest the longer your auto loan term is.
You need to know one more thing. Any new vehicle you use keeps depreciating over time. It loses its value each year and might not remain a valuable asset for you in the future. It is recommended that you limit your auto loan for up to three years only. This will make you pay higher monthly payments but this amount of time is right to pay within for your car. If you extend to five or more years, it is likely that you are not making a good deal.
A great option to consider when purchasing a new vehicle is to take advantage of vehicle leasing. Leasing payments and interest are normally smaller, and you get more vehicle that can fit in your budget.
3.     Don't Take High Interests Loans
Another mistake car buyers make is signing up for a high-interest loan. It is true that your credit ratings influence your interest rates. Bad credit ratings will get you higher interests. Excellent credit gives you a benefit of lower interest rates. Usually, 5-8 percent interest is the average rate and is charged for people with a good credit rating.  On the other hand, nearly 15 percent or sometimes more interest rate is imposed on loans for people with bad credit ratings.
If your current situation can avoid it don't accept high interests like 20% or more. It would not be a smart or gainful decision to finance a car with such high-interest rates.
4.    Don't Just Rely on Monthly Payments
If you think that you have made a good deal on your car because your monthly payments are very affordable for you, then you are wrong.
The process of buying a car undergoes with three different and separate negotiations. It involves:
Price of the automobile

Your Trade-in Value

Financing of your Car
Don't sign up for the deal by just looking at the monthly budget. You will not know the real charges, real value or the correct interest rate for your car.
Lower monthly payments misguide you, and you believe that you are paying low. In reality, you are paying quite high and more than you should pay.
Remember all the factors including actual vehicle price, financing, and your trade-in value. When looking at building your monthly payment, you should also consider taking advantage of extended warranty options. After all, no one likes getting surprised or finding out they need need to pay added expenses down the road.
5.     Don't Forget To Fix Your Rate
It might seem interesting to you that you can change your loan rates afterward. But this is troublesome.
If you set up for variable rates for your new vehicle, both of you and your car may face problems.
Whenever the cash rates reduce or go up, your benefits and profit margins will be affected. The lender may not offer you benefits on decreased cash rates or may raise the price to balance the profit margin. This will leave you in turmoil.
That's why the best advice is to get a fixed rate at the time of the agreement. In this way, you will know your expenses and benefits in a clear way.
6.     Decide with Your Mind Not Heart
We know that you are very excited to drive your new car as soon as possible. But, bringing your emotions in your decision may give you unfavorable results in the long run.
If you feel that your dealership is not in your best interest to clinch the deal, you should walk away. Always opt for those car loan deals which give you maximum benefits and minimize risks.
Think rationally! You need to foresee that whether your purchase will produce long-lasting benefits for you or not.
Allowing your feelings in the purchase often lead to regrets and disappointments later on. Under any circumstances, don't settle for the bad deal as this is one of the most important and biggest decisions you will ever make.
Final Words
Finalizing an auto loan may seem easy and simple. But, you always need an effective auto loan dealer who sorts out your loan matters efficiently and profitably.
You should select only a reputed, reliable and trusted auto dealer among others in the market. This is where Vikings Motors come in, which offers you the best optimal, and profitable car deals. They deliver you the right price with the right expert advice. You can discuss all your loan concerns with them regarding your monthly payments, interest rates, and automobile prices.
Contact Viking Motors at your earliest. You can call on their toll-free number at (204) 376-2342 or visit their website vikingsmotors.com for more information.