Ask a Mechanic These Key Questions Before Having Them Work on Your Car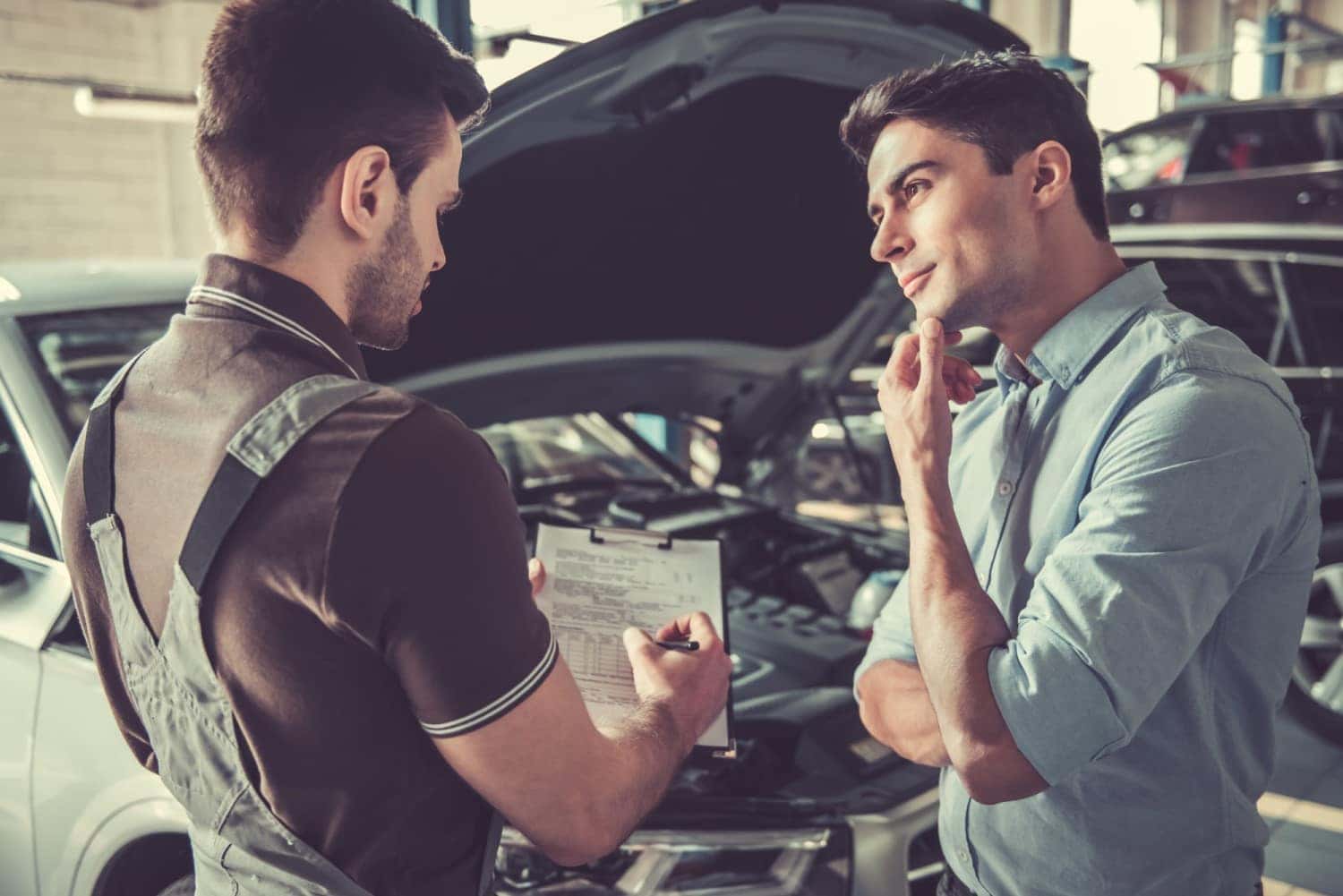 Unless you're a certified car technician, it isn't easy to understand the ins and outs of your car.
However, some knowledge in your hand can reduce repair costs and increase the lifespan of your vehicle.
Every time you take in your car for servicing or repairs, there are a few things you should ask a mechanic. That way, you can become car savvy and always pick out what your mechanic intends to do with your car.
Are You a Certified Mechanic?
Mechanics need a particular set of skills to handle all the intricacies of your car. Cars can come with complex parts and electronics that demand a knowledgeable mechanic.
You don't want to hand in your car to an amateur. Asking a mechanic if they have certifications can help you prove their competency. The National Institute of Automotive Service Excellence is the leading organization in certifying mechanics.
ASE impacts mechanics with the core skills to service, repair, and diagnose your car. Certified mechanics can leave you in peace. There's nothing better than leaving your vehicle in the hands of a professional.
Do You Specialize in My Car's Make?
Most mechanics can repair any car that turns up in their yard. But ask a mechanic if they specialize in your car's make. Specialized mechanics pile up the experience and knowledge about a specific car make.
They can guarantee an accurate diagnosis and provide a unique solution for your car. Specialized mechanics also have the tools and training focused on your car's needs. They can provide correct spare parts from the manufacturing plant and offer maintenance that can keep your vehicle performing at its best.
What is the Cost of the Diagnostics?
Diagnostics are crucial. Taking the car for tests can trace problems before they trip the check engine light. Diagnostics come at a cost, and the cost may vary with each technician.
When you go to get your car checked out, ask a mechanic about the total costs of diagnostics. You want to know early on the amount you must part away with for each test.
High diagnostic costs can tell you about the mechanic's pricing. Here, you can negotiate for a cut or hunt for another mechanic.
What Other Repairs Are Needed?
After a diagnosis, the mechanic should inform you about the required repairs. Repairs can either be necessary or optional.
Ask a mechanic if they have a way around the repairs. If possible, they can access more affordable spare parts and save you a few dollars. They may even use old spare parts if they deem them fit for your car and reduce your repair costs.
Can You Confirm Any Warranties?
Before you pay for the spare parts, it would be best if your mechanic confirms the warranties. Your warranty might cover the spare parts if the period hasn't expired.
Many vehicles come with a warranty that covers up to 2-3 years. Warranties also vary depending on the status you bought your car. New cars have more standard warranties, unlike the second-hand ones that may not have a single one.
Can I Have a Written Cost Estimate?
You want proof of what the mechanic has installed, replaced, or repaired in your car. Asking a mechanic for a written estimate can help you access the details of the repair and the cost.
Make sure the written estimate lists all the repairs, the spare parts, and the matching costs. The document can help you know what you're paying for. The items listed must also match your previous repair agreements.
Will Any Extra Fees Be Added After Settling the Cost Estimate?
Car repair and maintenance can be expensive. Without a trusted mechanic, you can pay way above the estimated costs. Credible mechanics are precise about the needed repairs and the cost right off the bat.
Sometimes estimates may not contain the expenses that go with the listed services. It's thus crucial to ask a mechanic if there's a likelihood of extra fees arising after an estimate.
Request the mechanic to contact you in case extra repairs and costs arise. By doing that, you can be able to track all the expenses and prepare to pay any new costs.
What Caused the Issue/How Did You Solve it?
If you don't know much about cars, you should use your time in the garage to learn. Ask a mechanic the cause of the problem and how they fixed it.
Many factors can contribute to car problems. Car problems can occur because of negligence, maintenance inconsistencies, and the car's age. You want to know if there's anything you can do to prevent the problem from recurring.
A good mechanic will outline what you can do to protect the car. Sometimes if the problem isn't complicated, you can DIY instead of visiting the mechanic. Some maintenance procedures are straightforward and don't need a mechanic.
Can a Maintenance and Repairs Plan Be Written?
Your car needs a consistent repair and maintenance plan to avoid future problems. Ask a mechanic for a plan that meets the OEM's standards. Also, request the mechanic to include likely upcoming repairs in that plan.
The mechanic may not be perfect when pointing all the repairs needed in the future, but they can at least predict what your car may need or how it will behave. An update of the upcoming maintenance can help you track your car's performance. It will also be easier to budget for future repairs.
Ask a Mechanic These Questions
Ask a mechanic car related questions so you can gauge their knowledge and professionalism. You want the best mechanic for your vehicle at a reasonable cost. Collect as much information as possible about the mechanic and their practices.
Asking questions can also help you learn your car. A certified and competent mechanic can provide you with the right and accurate information about your vehicle.
If you're looking to buy your next quality vehicle, take a look at our specials.