Beginners Guide to Cleaning & Detailing Your Car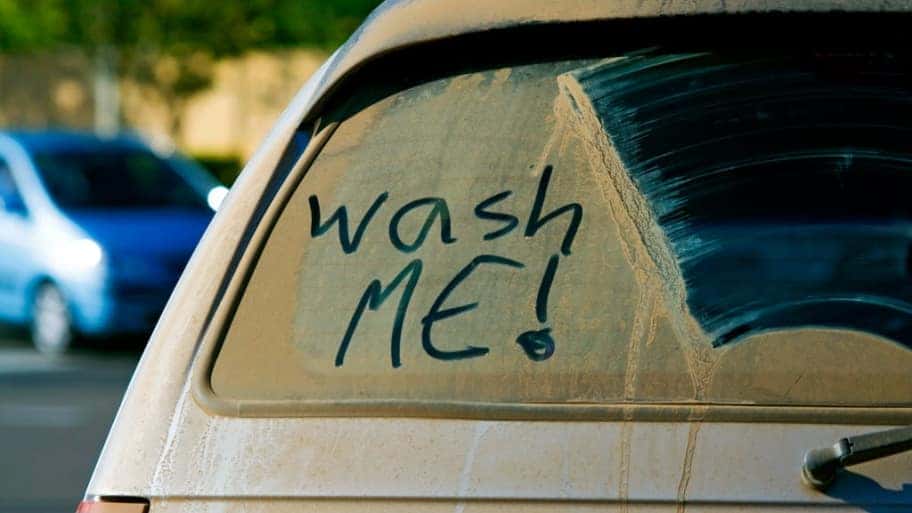 Perhaps one of the greatest conveniences you can have is owning your own vehicle. Your car can take you anywhere, anytime you want. Without your own vehicle, you would have a lot of trouble going around and ticking out your errands one by one.
As traveling around is the main function of vehicles, they easily get susceptible to roadside dirt and muck. The extreme weather elements and their constant changes can damage cars as well. As a responsible car owner, whether you are looking to sell your vehicle for more money or not it is your duty to look after your car and make sure that it looks sleek and clean as much as possible
Knowing the basics about car detailing
You may be surprised to know that a simple car wash and car detailing are two completely different things. A lot of people go to the shop for car detailing and get surprised when they realize that it's more than just rinsing your car and letting it be.
If you want a quick and easy clean-up, car washing is what you should be doing. However, if you want a thorough reconditioning of your vehicle, car detailing is the best option for you. You get car detailing when you want a deep clean that involved a full washing, waxing, restoration, and interior maintenance. This is a meticulous process that might take a lot of time, but will definitely protect your car in the long run.
Why car detailing is necessary
As mentioned, car detailing is vital as it protects your car from the harmful external elements present in the environment. At least once or twice a year, you should make it a point to detail your car by yourself or with the shop that has experience in the craft.
Detailing a car offers various benefits, like preserving the look of the car, restoring the worn-out elements in the vehicle, increasing the value of the vehicle, and ensuring that your car is safe equipment-wise at all times. Car detailing goes beyond making your car look good. It also pays attention to the interiors of your car and repairing anything that needs to be, from your engine to other systems of your car.
A basic guide to car cleaning and detailing 
If you want to have your car cleaned and detailed properly, you should do ample research before trying to do it yourself. Detailing is an intricate process, and you can end up damaging your car even more if you do not do it properly. To help you through the whole detailing process, here's a simple guide that you can follow easily:
Evaluate your vehicle before detailing your car
The first thing that anyone should do before detailing their vehicle is performing a proper inspection of their car. Evaluate your vehicle and see everything that you need to have repaired, refurbished, or replaced. Inspect your paint, look for imperfections, check your wheels and tires, and survey the interior of your car. By looking at everything you need to have changed and improved, you can plan your detailing process strategically.
Make sure that you have the right tools and equipment for the detailing job
The worst thing that you can do to your car while detailing is using the wrong equipment. For example you may think that using a single cleaner for your detailing needs is acceptable, but doing so actually increases the risk of damage to your car.
Make sure that you get to correct car care products and specialized tools after pinpointing the improvement areas of your vehicle. Get the most appropriate cleaners, polishes, and protectants for your car, among others.
Perform a thorough car wash and dry on your vehicle
After evaluating the needs of your vehicle and choosing the best equipment, you may now begin the process of detailing your car. The first thing you should do is wash your car and dry it properly.
Make sure that you clean your wheels and tires with a high-quality wheel cleaner first. Afterward the wheel cleaning, you can wash and rinse your vehicle part by part, panel by panel, from the top down. Once you are done doing a basic cleaning of your vehicle, you may dry it with a microfiber cloth, condition your tires, and clean your windows.
Proceed with your car clay bar detailing 
Sometimes, simply washing your car wouldn't be able to remove the combination of dirt, grime, and pollution build-up. To get rid of these elements and make your car look clean and sleek, you need to use an effective clay bar and you must apply appropriately. If you drop your clay bar on the ground, get rid of it. If you think your clay bar has too much dirt and grit already, have it changed with a new one immediately. Once you're done claying your car, remove the left-over lubricant film and use a pre-wax cleaner polish.
Proceed with waxing your vehicle
After the clay bar maintenance, you can start to wax your car to protect the clean paint finish and clear coat. There are various types of high-quality waxes to choose from, so make sure that you select the best car wax for your vehicle type.
Now that you've properly performed your exterior detailing, you can start the interior cleaning as well. When cleaning leather, vinyl, and plastic surfaces, always remember to use microfiber towels for a dust-free and lint-free finish.
Start cleaning your car windows
After cleaning your vehicle's interior, the last thing you should do is clean your car windows. There are various automatic glass cleaners available everywhere, but the glass cleaning philosophy remains the same: clean, dry, and polish. As always, after cleaning your window, make sure to dry it well with a microfiber towel.
A word of caution: Do not use just one microfiber cloth throughout the whole detailing process. There might be leftover brake dust or other damaging elements in one microfiber cloth. If you need to reuse it, clean the towel thoroughly beforehand.
Get your car detailed and maintained properly with Viking Motors
If you're planning on detailing your car, make sure that you perform the whole process as carefully as possible. The goal of auto detailing is prolonging the lifespan of your vehicle. Without a proper detailing method, you might end up damaging your car even more.
Are you unsure if you can pull-off this beginner's guide to the detailing process correctly? Approach Viking Motors now and we can guide you through the process carefully. If you want to seek assistance regarding having your car be professionally detailed, we can help you as well.
Contact us now to know more about how we can assist you in having your car detailed the right way!