How To Safely Sell Your Used Car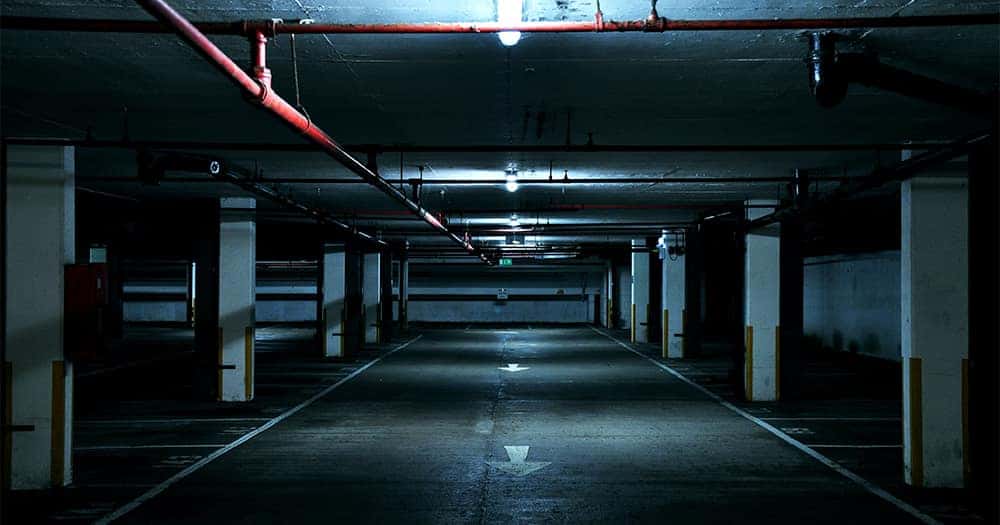 Selling Your Car Privately Isn't Always Safe
Just like when you are buying a used car, your first consideration is if you should try selling it privately or through a licensed dealership. Although it's likely that you will get slightly more money for your car by selling it privately, the process has some major risks that you should consider.
Your Car's Condition
Of course, everybody who sells a car wants the best price possible. When you try to sell your car privately, the prospective buyer is going to do everything he can to get you to reduce the price. Even family members will probably point out every tiny little dent, rips or stains in the upholstery, or whatever he can find to get you to accept a lower price.
Car sales are a car dealer's business. They are often a lot more forgiving on these points, and will often take a car for trade even if it isn't in running condition.
Preparation
When you sell privately, you'll need to take into account the amount of time you will need to spend on preparing the car and making the sale happen. Most sellers tend to overlook this until they're in the middle of the process and realize that it may not be worth the trouble. If you have a bit of luck, you might be able to sell your car in a few weeks. But it also may take several months, you never know.
With a dealer, an appraiser will take the keys to your car, take it for a short drive, and make an honest evaluation of the value the car is worth on the spot. If he spots problems, he will estimate how much it will cost the dealer to fix them and deduct that amount from the price of the appraiser. He'll even take your car as a trade-in, which a private seller usually doesn't want to do
Advertising
When making a private sale, you will probably want to advertise in as many different venues as possible. Classified ads will most likely cost you money while advertising in social media or Craigslist will be free but time-consuming. You'll need to come up with wording and description for the ad that's catchy and will attract as many potential buyers as possible.
You'll need to take great pictures that make the car look good, and the more the better. But make sure it looks good by giving it a good washing and polishing and eliminate any rust spots if you can. Then open up some car magazines and check out the car advertisements.
Most people won't even look at an ad unless there's a good-looking photo. Position your car so the lighting is good and no distracting background, and take dozens of different pictures. Then, choose the best ones that show the car off the best. With a dealer, the only thing you need to do is simply hand over the car. Nothing else.
Appointments
Someone will eventually want to see the car. This means setting up an appointment for showing the car and hoping that the other person actually shows up. If they don't, that's even more time you've wasted, and you can almost be absolutely sure that there will be at least one or two people who don't show up.
The people who contact you with text messages or call your home or cell phone number and do show up are probably going to want to take a test-drive, which means that you're going to have to buckle up and go for a ride along with them. You could simply hand them the keys and cross your fingers that they will return with the car in good shape. However, most of us don't have that much trust in others, especially strangers.
Meet buyers in public areas
Don't make the mistake of jeopardizing your personal safety by inviting strangers to your home address or place of business to see your car. One of the first things they will do is to look around. It's easy for them to make note of your personal information, where you live, and the things that are in your home that you would not like strangers to know you have.
Remember, this is a total stranger coming into your personal space or home. For all you know, he might simply be casing your garage, house, or yard for identify theft or even planning to return two nights later and steal you blind.
Agree to meet in a public area like a parking lot that's convenient to both you and the potential buyer. Make sure it's a comfortable location and not too noisy or distracting so you can comfortably negotiate the deal without being interrupted or distracted.
Documentation
If you actually do sell your car to a private individual, you'll have to have all the right paperwork completed. If you're not familiar with creating a legal bill of sale, you'll need to have accurate information and do it right to avoid potential problems. You'll probably need to go to your local motor vehicle agency and learn the exact procedures needed to be sure everything is in perfect order. If you don't do this, you could risk losing the sale or get into unexpected legal difficulties during or after the sale.
Liability
Having a stranger drive your car around for a test drive can be unnerving at best. But, use common sense. Does your insurance cover them if there's an accident? Do they have a driver's license? What if they don't return with the car? And what would happen if you get paid, transfer the title, and the new owner doesn't transfer the title into their name right away?
Once they do that, you're released from liability. But if there's no release of liability and they decide to drive around for a few days while the car is still registered to you, there could be trouble. They could collect parking tickets or get a bunch of traffic violations and you will be responsible because law enforcement considers you to still be the car's legal owner.
Price Your Car Reasonably
Obviously if your selling your car privately your hoping to sell your car for more money. Do your research and check the value of your car on with Edmund's or the Kelley Blue Book. Look around on various websites for prices that are being asked for cars similar to yours. Remember that asking prices are rarely what the seller will actually get for the car when it's sold.
Ask for a reasonable price. Negotiate, but be competitive. Know a bottom-line price that you will be happy with and stick to it if you can. Use pre-qualifying questions as judiciously as possible. That way, you'll get a good idea if the buyer you're talking with is serious or just a tire-kicker. A tire-kicker will usually disqualify himself quickly. If someone is a serious buyer, they will focus on asking you questions that will help them make their buying decision.
Getting Paid Safely
When you sell a car privately, there are quite a number of forms of payment, and all of them can have difficulties. One of the most common scams is payment with an official looking, but bogus cashier's cheque. They give it to you as payment, you deposit it into your bank account, and in about two weeks after your car is long gone, the cheque bounces and your bank charges the amount back to your account.
The most obvious payment from a private seller is cash, but even this method is not always problem free. You and the stranger will need to conduct this cash transaction in a safe place, but where? You probably don't want to take that much money from a person you don't know at your home or even business. Would a public place be better? Probably, but you don't know who might be following you home with a large amount of cash in your pocket.
Accept cash, a money order, or a bank cashier's check as payment from a bank you are familiar with. If you have any question at all, call the bank to verify that the cheque is valid. Taking a personal check is probably out of the question, and you are most likely not set up to accept credit cards. Even PayPal has its problems, as the buyer could file a charge-back and PayPal nearly almost will side with the buyer.
Viking Motors
If you're tired of tire-kickers, low-ballers, and putting up with a lot of haggling, come see us at Viking Motors. We're your locally-owned and certified Chevrolet, Buick, GMC dealer. We serve drivers throughout Manitoba and the greater Winnipeg area. Our team has been providing the best in customer service and top quality vehicles since 1958.
We also have a well-connected finance center run by a qualified team of finance experts, who can help you get the right loan or lease in a quick, easy, and transparent manner.
Our commitment to our customers continues well beyond the date of purchase. We also have a professional team of Chevrolet, Buick, GMC technicians on hand with the skills and equipment to handle all manner of maintenance and repairs, as well as a full stock of authentic parts. We also have a large state of the art bodyshop in Arborg to take care of all your past, present, and future issues.
Whether you're thinking about a new or used car, check with our experts and take a test drive at Viking Motors. We offer the widest assortment of both new and late-model used vehicles to provide with you a safe car for you and your family.
Make your way to Viking Motors in Arborg today for quality vehicles, a friendly team, and professional service at every step of the way. Contact Us Today!