How to Choose The Right Hybrid Car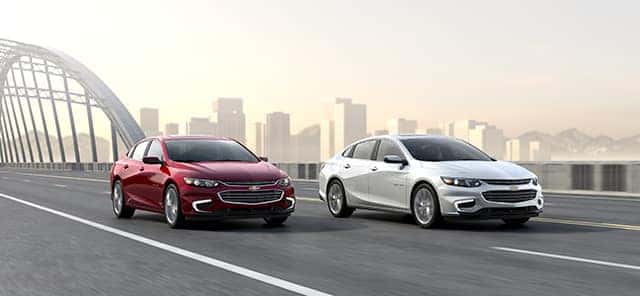 Hybrid cars with the latest hybrid technology have become more and more popular over the last few years. While the technology of hybrid cars has been around for almost a century, it has been only during the last decade that the price of manufacturing hybrids due to the lower cost of higher quality nickel-metal hydride and similar rechargeable batteries has brought the vehicles into the range of possibility for the average driver.
What is a hybrid?
A hybrid vehicle is one that uses two or more separate types of power. The first mass-produced hybrid vehicle was the Toyota Prius, launched in Japan in 1997. Other companies like Chevrolet, Ford, Honda, Lexus, Hyundai, and others have followed. A hybrid car is designed to have both an electric motor and a conventional internal combustion engine. When the car first starts, it is powered by the electric engine. When the car reaches higher speeds, the conventional engine takes over. By using both a conventional engine along with one that's electric, the best hybrids will achieve much better fuel economy than non-hybrids. Hybrid system engines will also pollute less and save owners money through savings in fuel costs.
More efficient engine design
With the addition of an electric motor, a gasoline engine can be designed for more efficiency. The "power-assist" feature of an electric motor reduces the demand on a hybrid's gasoline engine. This allows the manufacturer to design the engine to be smaller and operate more efficiently. Even though the gas engine produces less power, when it is combined with an electric motor, the system's total power output can equal or even exceed a conventional engine.
The most advanced type of hybrid cars have larger batteries that recharge from a regular electrical outlet. These "plug-in hybrids" allow the cars to utilize "electric-only" drive and drive entirely on electricity for a typical range of from 10 to 30 miles. During this period, the gasoline engine uses no fuel at all, until it is eventually needed when it kicks into action. In some hybrids that cannot be plugged in, the electric-only drive is utilized only at low speeds and start-up. This allows the gasoline engine to operate at higher speeds where it is inherently more fuel-efficient and your gas mileage increases.
Better fuel efficiency
By adding a battery pack and an electric motor, the fuel efficiency of a new car with hybrid engine technology is increased in several important ways. When the vehicle is stopped, the "idle-off" feature of a hybrid turns off the car's conventional engine so that it saves fuel. The battery power will continue to provide energy for the car's accessories and air conditioner while the car idles at traffic lights or when it's no longer in motion. When the car needs the drive wheels to turn again, the electric motor kicks in, if additional power is needed, the conventional engine will automatically start up and run just like in a regular car.
Regenerative braking
Another fuel-saving feature of hybrid vehicles is "regenerative braking." While conventional cars rely exclusively on friction from the braking system to slow down, regenerative braking uses the engine. The vehicle's kinetic energy generated by engine braking is captured and turned into electricity to be stored in the car's batteries. When the electric motor starts up again, the stored energy is used to run the motor.
Other hybrid car advantages
Hybrids offer increased consumer savings when the price of gasoline rises. And also, car dealers may have cash back or rebates on various hybrid models.
Hybrid and electric cars offer financial benefits as well. Many are supported by a number of credits and incentives that help to make them more affordable. There are also special government discounts toward supporting the purchase of a hybrid vehicle. Many cities have switched their public service and transportation vehicles over to hybrid cars and buses as part of their program to become more environmentally responsible.
Hybrids have lower annual tax bills and, in many cases, are exempt from traffic congestion charges.
A hybrid car is less dependent on fossil fuels since it runs much cleaner and requires less gasoline. This means it will create less harmful emissions and will, therefore, have less of an impact on the environment. As hybrid cars become more popular, the demand for gasoline will decrease, causing prices to likely go lower.
Hybrid vehicles are built from lighter materials. This means less energy is required for them to run. They will save energy as well with s smaller and lighter engine than a conventional car.
Higher resale value
Hybrid cars, like the Chevrolet Volt, have a higher resale value than conventional cars. As more and more consumers purchase hybrid cars, these "green" vehicles have begun to command higher than average resale values.
Overall, a hybrid car is just as reliable as a gasoline-powered car. Brake pads will last longer, insurance will usually be discounted, and manufacturers generally build hybrid batteries to last the life of the vehicle.
In addition to these advantages, if one of your overall goals is to help save the environment, then even though the purchase price of a hybrid may be higher than a conventional car, you may be able to justify the extra cost.
Should you buy a hybrid?
A hybrid car will probably cost you more money, but it will suit many customers better if most of your mileage is city driving in and around your town or neighbourhood. Driving in this manner gives you the benefit of using electric power almost exclusively, which is, effectively, free travel.
Both hybrid and electric vehicles offer many advantages to the conventional vehicles we have owned and driven over the last hundred years or so. Not only does owning a hybrid help you control your budget when gas prices get higher, but they also have a positive impact on the environment. By reducing our dependence on fossil fuels, we help lower our carbon imprint on the environment and help reduce the effects of global warming.
Viking Motors
Viking Motors is your locally-owned and certified Chevrolet, Buick, GMC dealer. Stop by soon and talk with one of our experts about the different types of hybrid vehicles we sell to help you make the best purchasing decision for you and your family. We've served thousands of satisfied drivers throughout the towns of Arborg, Gimili, Selkirk and the greater Winnipeg area. Our team has been providing the best in customer service and top quality vehicles since 1958.
We also have a well-connected finance center run by a qualified team of finance experts, who can help you get the right loan or lease in a quick, easy, and transparent manner.
Our commitment to our customers continues well beyond the date of purchase. We also have a professional team of Chevrolet, Buick, GMC technicians on hand with the skills and equipment to handle all manner of maintenance and repairs, as well as a full stock of authentic parts.
Whether you're thinking about a new or used car, check with our experts and take a test drive at Viking Motors. We offer the widest assortment of both new and late-model used vehicles to provide with you a safe car for you and your family.
Make your way to Viking Motors in Arborg today for quality vehicles, a friendly team, and professional service at every step of the way. And if you have any questions, you can always get in touch with us directly at (855) 549-9944.