Pro-Tips For Selling your Car For More Money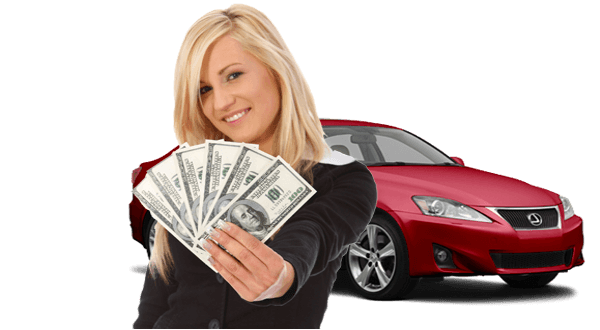 Do You Want More Money for Your Car?
You have made the decision that it is time to buy a new car. Focus your attention on selling your current car, right? Even if this can be a rather daunting process, there are several ways in which you can ensure that you get your car's worth.
It is important to put yourself in the shoes of the buyer. Even if you might be emotionally attached to your used vehicle, by doing this, you can determine how to make your used car more appealing to a third party.
Conveying honesty and transparency as a buyer is also highly recommended, as this is the only thing that builds trust. This will also allow you to get the best bang for the buck.
let's look at the main tips for selling your car for more money!
Research the Market
You do want to get the best price for your used vehicle.  You must know the current market prices. At the same time, you should know whether your car is easy to sell or not.
For instance, family sedans are not that exciting for most people, but overall good cars and the demand for them is ever-growing. That's because they provide a basic, inexpensive means of transportation.
Convertibles and sports cars are mostly seasonal. If you attempt to sell a convertible during the cold season. It can be really challenging to do this during winter.
Trucks and vans, which are mainly used for work purposes, are usually found at competitive prices. That's because they are practical.  You shouldn't underestimate the value of your truck or van if that's what you're trying to sell.
When it comes to collector cars, you should know that it might take a while until you manage to sell a collector vehicle. When you find the right buyer, you will have the potential of getting your money's worth – and even more.
Check online ads to determine how much other sellers are asking for the same car you're trying to sell. Craigslist, Autotrader and Kijiji are generally a good place to start.
Keep in mind that vehicles listed on the classifieds aren't always priced to the market, they might not have sold for months or years; This is why they are still online and for sale.
One thing is for sure, analyzing the marketplace beforehand to get a good understanding.
Establish a Competitive Price
After having searched online classified ads, it's time to determine the value of your car. How do you do that? A good thing you can do is using a car appraisal tool to find your trade-in and blue book value. At the same time, bear in mind that, when it comes to a sale price, there are some exceptions to the rules. That's why you should remain flexible – for the most part. If you're in doubt, you should get a trade appraisal done at a local dealership.
Local dealerships buy and sell thousands of vehicles a year; they have a pretty good idea what your vehicle is worth.
You should always leave some room for wiggling. In other words, you should ask more money than what you expect to get. For instance, if you expect to obtain $10,000, you should establish a price around $10,500.
Most online classifieds are full of people looking to steal your vehicle and resell it for a profit.
Give Your Car a Makeover
The first impression matters more than you might think – especially when it comes to purchasing cars. People are influenced by the car looks when browsing for a new vehicle. This is why car manufacturers invest a lot of money in making automobiles that are more visually appealing and attractive.
Do not neglect this critical aspect. You want a potential buyer to take your car into consideration, as opposed to dismissing the option of purchasing it due to its appearance.
Before you proceed with writing an ad, make sure that your old car looks attractive and clean. This doesn't mean that you have to take it to a professional car wash. Just try to take care of every little detail like this can, it makes the world of a difference.
At the same time, the car should be mechanically in good condition. If there is a problem like door dings, dents, engine lights and scrapes you should take care of it. Plus, as opposed to selling your car as it is, and keeping your fingers crossed for getting a convenient price, you should consider doing the minor repairs yourself.
These repairs aren't as pricey as you might think, and they can really increase the selling price of the car.
It is essential for prospective buyers to visualize the car as being his/hers. You should remove all your personal items from the car, to make it as impersonal as possible.
If your car requires an oil change or servicing, you should take care of this before proceeding to bring it to sale. An engine or service light can scare a potential buyer.
Take a Range of High-quality, Professional-like Pictures
The way you advertise your car can either increase or decrease its value. This is something you have to acknowledge if you're keen on selling your car privately. With that in mind, you should direct a lot of effort into creating an eye-catching ad. And the key to that is, of course, presenting a range of high-quality pictures.
You should place yourself in the shoes of the buyer. Would you consider contacting a seller that didn't direct any effort into creating a professional advertisement with professional pictures?
The good news is that you don't necessarily have to hire a professional to take the pictures for you. You can do that yourself as long as you keep in mind several aspects. For example, you could get inspired by the photographs taken by local dealers. You should check various ads and see the differences between professional and amateur photography.
Essentially, the photographs must be clear and detailed. The angles must be right, as well – and make sure you photograph the car from as many angles as possible. You should also avoid repeating the same angle over and over again. The time of day you take the photos effects the lighting when you take the photographs. The lighting creates shadows and contrasts in the vehicles colors, which affect the quality of the photos.
Our advice to you would be to take the photos in the evening when the sunlight isn't harsh enough to destroy your photos and give them that burnt-out look. It goes without saying that you should also focus your attention on photographing the interior.
Don't skim on photographs, though. This is the primary way in which you can display your car in all its glory and make it an appealing purchase. Most buyers don't even bother to read the information presented in the ad if they don't find the photographs enticing.
 Create a Detailed Post
Of course, the next step is the actual writing of the ad for the car sell itself. Taking some great pictures won't suffice. As a rule of thumb, when creating a sales post, you should focus on sharing the way in which the other person would benefit from buying the car. Whether we're talking about reliability, comfort, performance or fuel economy, if your car has a quality, it is your responsibility to display it loud and clear.
You might also consider writing about the main things you've enjoyed about the car. Irrespective of the details you decide to include in the ad, do note that any post should present information regarding make, year, model, vehicle history report, odometer reading, asking price, phone number, and the list may go on.
Most importantly, if your car has some problems that require attention and you haven't taken care of them, you should be upfront about this in the ad. Trying to conceal any problems will only diminish your credibility as a seller and minimize the likelihood of managing to make the sale.
Learning to Negotiate
And the final step, which is of great importance, is the negotiation. Before agreeing to meet a potential buyer, you should decide on the lowest price you are willing to accept. This way, you'll avoid wasting your valuable time with people that want to get a bargain and that's about it.
It would be safe to say that negotiating can be really difficult when you lack the experience. Other buyers might be willing to buy a car if the seller performs some repairs on it, for example.  To avoid a scam, you should always ask for cash when performing a private sale.
Final Thoughts
Selling a car privately will have its challenges. Dealing with all sort of buyers can lead to complications, not to mention that some people are simply looking for bargains when they collaborate with private sellers. You can eliminate these issues by contacting us. Let us take the pressure off of you.
Our far-reaching experience in selling cars means that you can get the price you deserve for your automobile. Contact us at Viking Motors right away; we will help you get the best offer for your vehicle! Your current car may be old,  but that doesn't mean it has to be cheap. If you have any further questions, we are also here to help you.