Reasons to Care Where You Purchase Your Next Vehicle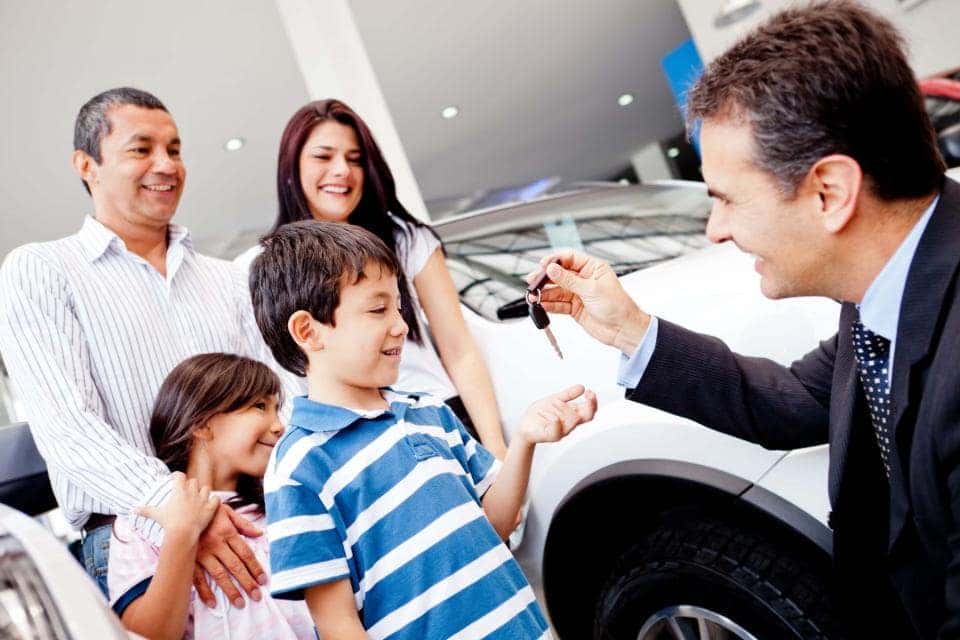 If you are new to car buying or haven't purchased one in many years, you might be wondering where to begin looking in today's market. By starting to look in the right places, you could save hundreds if not thousands of dollars. You'll also save a lot of time and trouble in finding a car that exactly suits your needs for now and for many years to come.
With a little research and planning, we may have the answer for you. Once you know where to look, then you can decide whether your new vehicle should be a new or leased car from a dealership. You could also buy a used one either from the dealer or a private seller.
The dealership option
If you're not comfortable doing a lot of online research and would prefer to talk with someone about your options about where to purchase your next car, making a trip to your local dealer might help. When you go to a dealer, you benefit in several ways:
When you visit a dealership, you'll have the choice of many new models, and you'll know the asking price of every car they have that you're interested in, and all the features it offers. Online research only gives you average prices of vehicles.
A dealer can also offer you a trade-in for your old car. This can often take the place of a cash down payment up front.
Expert salespeople
At a dealership, you speak with an expert. Salespeople at a dealership are trained to know their business extremely well. They should be able to help you to find a brand new car in their inventory that closely suits your needs.
A dealer does almost off of the paperwork. The dealership makes sure everything is signed and properly taken care of so you don't have to worry about any of the paperwork headaches.
Numerous financing options
A dealership gives you car loan financing options that you probably won't find by yourself. The dealer often can compare the interest rates of one lender to another to offer you multiple options.
A dealer may offer you a service contract. Depending on the dealer and vehicle, a service contract on the car you desire may be available.
Visiting a dealer allows you to test drive your options and find the most comfortable car for you. Shopping online gives you a written description and nothing more.
Certified used cars
Only a franchised car dealership can offer you a good deal on a certified pre-owned low mileage used car with less wear and tear than normal. These carry a manufacturer-backed warranty or extended service contract.
Dealership vehicles are thoroughly inspected by qualified technicians. Typically, a used vehicle on a dealer lot will be inspected and detailed. You still have an option to have it inspected by your mechanic and body specialist if you like.
Although there may be less room for negotiation, a dealer can help by raising or lowering the value they allow you for your trade-in. They can also offer other incentives that are impossible with a private owner.
At a dealer, you begin building a relationship. If you plan later on to buy additional cars, having a dealership you trust and people you can count on to help you. This will give you an advantage for better deals in the years to come.
The private owner option
A private owner will usually agree to negotiate the purchase price they are asking to help sell the car. This price is often set slightly below the "book value" of the car.
If you want a service contract or an actual guarantee on the car you're purchasing past the original warranty, a private seller will not offer it. However, a dealer will commonly offer you an extended warranty with the sale.
In order to make sure the vehicle that you're buying is safe and in good condition, you will need to have it inspected by a certified mechanic and body specialist. This can take some time and be expensive, while a dealership does this automatically when they sell you a car.
With a private seller, you and the previous owner must handle all of the paperwork and it must be done exactly right or you will have problems. As noted above, a dealership handles all of the paperwork when you buy from a dealer.
Assessing your needs
The "right car" for you depends on you and your personal preferences and what you expect from a car. Assuming that your car purchase needs to be made on practicality and functionality, here are some practical considerations you should keep in mind:
How many passengers will you need to carry?
What sort of driving do you do?

Highway / city / off-road?

Is fuel economy an important consideration to you?
Will you need all-wheel drive?
What are your "must have" features?

Back-up camera / leather seats / Apple CarPlay / etc.

What safety features are most important to you?

Blind-spot monitoring / lane departure warning / automatic emergency braking / etc.

What sort of cargo capacity do you need?
Will you be using children's car seats?
Will you be planning any towing?
How much space do you have for parking?
Set your budget
Unless you plan to pay cash for your car, you'll probably need to think about financing your purchase or lease. How much you'll really be able to allocate toward a car payment is an important consideration. The general rule is to figure that the total cost of your monthly new-car payment shouldn't exceed about 15 percent of your monthly take-home pay.
A used car will be less expensive, but the same rule should apply. If you're considering a lease, you should aim for a monthly payment that's no more than 10 percent of your take-home pay.
You should also factor in an additional 7 percent of your monthly income to cover fuel and insurance costs.
Buy or lease?
Both buying and leasing have pros and cons. A lease requires little or no money down, and it offers lower monthly lease payments than buying a car. On the other hand, even though buying a car is more expensive to start with (and the monthly payments are higher), in the long term, you own the car when you pay off the loan. And you can drive it as long as it continues to run. At the end of a lease, you must turn in the car.
The major factors to think about between buying and leasing:
With a lease
You can drive a more expensive car for less money
You can drive a new car with the latest technology every few years
Most repairs will be covered under the factory warranty
There are no trade-in hassles at the end of the lease
When you buy
You have more flexibility to sell the car whenever you want
You can modify the car to your tastes
There are no mileage penalties if you drive a lot
Your car expenses are lower in the long run if you pay off the car and keep it some time
Take a test drive
Most car buyers have a specific car in mind when they begin to shop. Once they've found that car and have decided whether to buy or lease, it's time to take a test drive. Make an appointment with the dealer to take a test-drive. If you're not sure about the exact car or some of the features, test drive two or three different vehicles so you don't limit your options.
Even though a car might seem at first to have all of the features you want, the true test takes place when you're in the driver's seat. Test drive each vehicle in the same way you would be driving it in your everyday life.
Check out the interior
If you normally commute to work each day, drive the car in both stop and go traffic and at regular highway speeds. If you trek off to the mountains on vacation, find some nearby hills to climb. Drive over bumps and around corners, and be sure to test the brakes in a safe location.
Get in and out of the car several times and sit in the back seat if you plan to carry passengers. Check out the cargo space. And, if you plan to use a child's car seat, bring yours along with you to test it in the new car to see if there are problems with its installation. Also, take a few pictures of each car for later reference.
Don't allow yourself to become distracted while you evaluate each car. Take your time and look over everything. Check out the stereo and then turn it off completely to hear the sound of the engine and any unfamiliar noises that each car might make. A good salesperson will respect your need to experience the car by yourself and will let you focus on your own driving experience.
The final choice
After you've test-driven several different vehicles, the choice should be clear. If it isn't, then sleep on it until the next morning. If you're still not completely sure, drive some other cars. It's better to take a little extra time in the shopping phase than having buyer's remorse later.
Once you've found the right car, and decided whether to buy or lease, take the plunge and sign on the dotted line. The bottom line is that you've followed all of the best advice available and should be happy and have the peace of mind that you've chosen the right car for you for many years to come.
Viking Motors
It's easy to take the worry out of buying the right car when you check with our new and used car specialists at Viking Motors. We are your locally-owned and certified Chevrolet, Buick, GMC dealer, serving drivers throughout the towns of Arborg, Gimili, Selkirk and the greater Winnipeg area. Our expert team has been providing the best in customer service and top quality vehicles since 1958.
We also have a well-connected finance center run by a qualified team of finance experts. We can give you the best trade-in value for your car, and help you get the right auto loan or lease in a quick, easy, and transparent manner.
Our commitment to our customers continues well beyond the date of purchase. We also have a professional team of Chevrolet, Buick, GMC technicians on hand with the skills and equipment to handle all manner of maintenance and repairs, as well as a full stock of authentic parts.
Whether you're thinking about a new or used car, check with our experts and take a test drive at Viking Motors. We offer the widest assortment of both new and late-model used vehicles to provide with you a safe car for you and your family.
Make your way to Viking Motors today for quality vehicles, a friendly team, and professional service at every step of the way. And if you have any questions, you can always get in touch with us directly at (855) 549-9944.