Tips for Selling Your Car Privately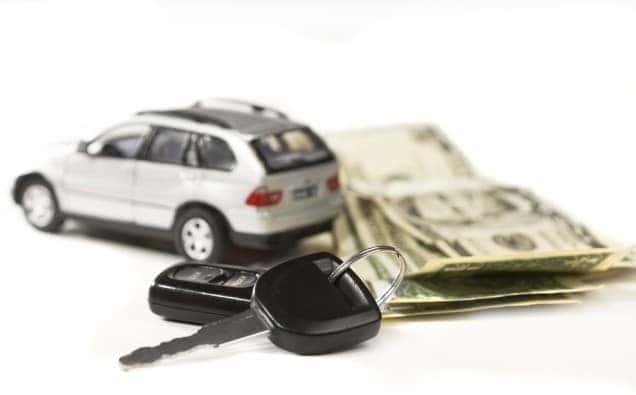 The fastest and easiest way to get rid of your car is to trade it in for a new vehicle. However, even though this way is quick and easy, it is not always the best way if you're not interested in coming home with a brand new car from your local car dealer.
To get the most money for your car, you need to sell your used car yourself in a private sale. But there are pitfalls. To do the process right, and come home with the best possible price, you need to commit a significant deal of time and effort.
In the paragraphs below, we've put together a few simple steps to help you do things right and get the best possible price when you sell your car to the car buying public.
Fix the mechanicals
The private party who buys your old car is looking for a mechanically sound car that's been well-serviced and maintained. If there are any mechanical issues that aren't fixed prior to the sale, they may be scared away. Or, they may make you a lowball offer that overestimates the cost of fixing the mechanical issue.
If there are mechanical issues that you decide not to fix, at least get an estimate for the repair. This way, you can be honest and straight-forward with the new owner on how big or expensive the issue may be.
Get an inspection and tune-up
Take your car in for a certified safety inspection to make sure the basic parts of the car are all in good condition. Have them check the tires, lights, and brakes. Ask them to top up all the fluids and make sure that all maintenance lights are not lit up warning of some impending danger. Point out to the mechanic any potential issues that you're worried about so he can check them out to make sure there are no problems.
Get the vehicle's official history
A buyer will usually get themselves a CarFax or similar vehicle history report on your car, so don't let any issues on it surprise you. Even if you think you know the vehicle pretty well, you'll never know if there are errors on the report without checking it yourself. If there are any mistakes or errors, have them corrected before a potential buyer sees something wrong and is scared away.
Read the report over carefully and contact the reporting company to have any errors fixed. This way you'll be prepared to answer any questions a prospective buyer might want to ask.
Keep paperwork and notes
Keep all the receipts you have on the car. Include the complete service history and maintenance records of where and when it was in the shop for scheduled maintenance. When you have those receipts, it can add hundreds if not thousands of dollars to the car's value. Those receipts or show to the prospective buyer that you took better than average care of the car.
Also, keep any notes to show a prospect your personal history about the car. Keep any warranty information, the finance contract, and the owner's manual. You want to be able to show everything you've done for your car while you owned it, from oil changes to repairing any damage.
Have the car detailed
Get the car detailed including the engine bay and everything under the hood. Steam clean the seats and carpets, remove stains, and clean out the cup holders and glove compartment. Clean the wheels and tires so they shine, and have your detailer remove any bumper or window stickers and the sticker glue residue. Even though this can be relatively expensive, this will make your car stand out from others on the market and will add additional value to your car. It will also assure buyers that you cared for your vehicle.
If you had smokers in the car, transported pets, or if there are any unusual stains or wear spots, fix these issues before you list the car for sale. An ozone machine will take most smoke smells and pet odors out of a car, and most detailers can provide this for an additional charge.
Seat conditioning is provided by some specialty automotive interior companies to make worn seats look nearly brand new. A buyer will love a clean interior and will pay extra for it, while they hate an interior that's smelly or dirty.
Keep it clean
When you keep your car clean, it's one of the best ways to improve its resale value. If you often leave your car outside and exposed to the elements, weather conditions can deteriorate the car's paint and make it look old and faded. Winters are especially hard on your car's paint. Freezing rain, sleet, and snow, along with cold temperatures will reduce your car's value and make the exterior look bad. Garage your car if at all possible or park it in a protected parking lot as often as you can.
Take your car to the car wash and take time to clean both the inside and outside of the car. If the car is parked outside, rinse it off at least once a week while it's on the market. Take time to do this especially before you've scheduled it to be shown to a prospective buyer. Use a car cover or park it in a covered carport so it's protected from the weather as much as possible. When parked in the shade, look to see if bird droppings are covering the ground before parking. If the ground is messy, there's a good chance your car will become messy too if you park there.
If you drive the car around while it's for sale, even if you park it in the garage, check the interior daily and keep it as clean as possible.
Take lots of pictures
Take lots of photographs of the car, between 40 and 60 if possible. Get at least 8 exterior shots from all corners and sides. Take shots of each wheel and tire, and close-ups of any special features that might add value to the car. Include the sunroof, navigation screen, DVD player, satellite radio and power seat buttons. Take shots of the interior seats in their different configurations, like an SUV with the back seats up and lying down. Usually, the best time of day for the best lighting effects is in the late afternoon.
Write a killer description
Write four or five sentences that describe the year, make, model, mileage, condition and unique features of the car. Include any unusual history that a prospective buyer might enjoy reading about. If the car has ever been in an accident, disclose the details along with all repairs that were made and explain if there have been any lasting effects.
Details about an accident, faulty mechanical parts, or any cosmetic issues won't necessarily kill a deal, but misleading or dishonest characterizations will definitely create a problem. Keep any descriptions brief, but inclusive of all the facts, so that your buyer will be assured of your honesty and have no intention to hide anything.
Price the car competitively
Check out the Kelley Blue Book and Edmunds to get an idea of what price you should be asking for the car. Then check Cars.com, Craigslist, or AutoTrader to see how cars similar to yours are actually priced. When you're a private seller, most buyers will be expecting you to give them a ten to fifteen percent discount compared to a dealer's listing.
If you present your car as well kept and clean, you can still expect to command a premium asking price compared to most private market values. However, don't price your car too aggressively. Used car buyers have many other options to choose from and can often walk away if they think you're asking too much.
List extensively
Sign up with as many publications as possible. Include Cars.com, AutoTrader, Craigslist, eBay, Facebook, and enthusiast fan forums. Include any local online ad or online classified publications and websites where people go looking for cars to buy. A few extra dollars spent in listing it as many places as possible will ensure it gets the largest exposure. Buyers won't buy your car if they don't know it's for sale.
Respond promptly
When serious buyers email, text message or give you a phone call, return their inquiry within minutes, not hours. Be proactive! Most buyers are searching through numerous sites and publications looking at dozens of cars at the same time. In many cases, the first seller who returns the car will get the sale.
All of these ideas may sound expensive and perhaps a bit overwhelming, but if you want to make several thousand dollars more than the amount you'll get for your car as a dealer trade-in, you'll need to put in some extra planning and work to earn the money.
When you offer your car for sale, you want the prospective buyer to know that it's in the best possible condition. According to most experts, the value of a "mid-range car" can easily be increased by as much as $2,000 or more when the seller simply spruces it up and makes easy and sometimes minor repairs. Hopefully, with these helpful tips, you'll be able to keep the value of your car from eroding too much and get a higher sale price when you've decided to sell your car.
Viking Motors
If you've been looking to purchase a new car, take a look at our wide selection at Viking Motors. We take the worry out of buying the right, and can offer you a handsome trade-in on your present vehicle as well. Viking Motors is your locally-owned and certified Chevrolet, Buick, GMC dealer, serving drivers throughout the towns of Arborg, Gimili, Selkirk and the greater Winnipeg area. Our expert team has been providing the best in customer service and top quality vehicles since 1958.
We also have a well-connected finance center run by a qualified team of finance experts. We can give you the best trade-in value for your car, and help you get the right auto loan or lease in a quick, easy, and transparent manner.
Our commitment to our customers continues well beyond the date of purchase. We also have a professional team of Chevrolet, Buick, GMC technicians on hand with the skills and equipment to handle all manner of regular maintenance and repairs, as well as a full stock of authentic parts.
Whether you're thinking about a new or used car, check with our experts and take a test drive at Viking Motors. We offer the widest assortment of both new and late-model used vehicles to provide with you a safe car for you and your family.
Make your way to Viking Motors today for quality vehicles, a friendly team, and professional service at every step of the way. And if you have any questions, you can always get in touch with us directly at (855) 549-9944.