Tips for Selling Your Old Vehicle? Follow These Pro-Tips to Get Top Dollar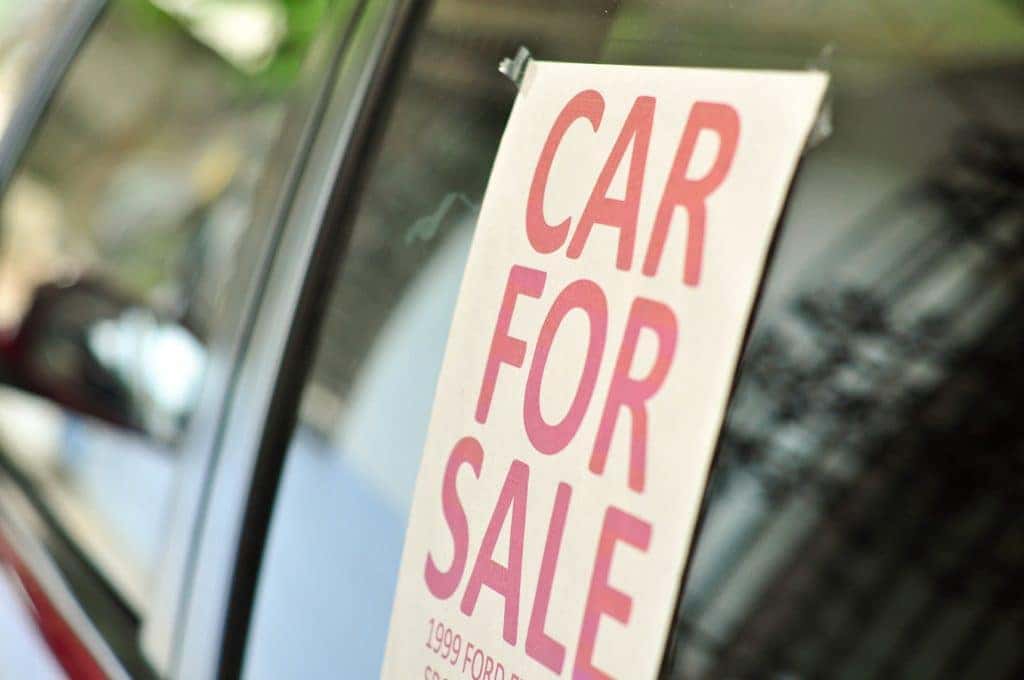 Finally decided to move on from your old vehicle and purchase a new one? You are at the right place for the right reason.
The chances are that you probably know what you want to buy. But, how can you maximize the resale value? Add double-digit percentages to your car value with a little bit of effort and time on the below-mentioned tips! If you neglect any, you are leaving tons of money on the table.
Most of the things included in these tips are something that you can do yourself. However, there are a few things that you may want to pay a professional to do.
Never Underestimate Interior Detailing
Interior detailing ranges anywhere from just removing candy wrappers to hiring a pro to clean. Interior detailing can help you sell your car faster.
After all, who would be interested in paying top dollar for that dirty vehicle? You don't just need 10 minutes to clean that junk out of your vehicle; you need a proper cleaning to make that car look dashing.
So, wipe down all the vinyl and plastic surfaces. Ensure you have cleaned the plastic in front of the gauges and speedometer. That's one of the first places a buyer will be looking.
But that's not all!
Does your car has nastily stained seats? Here is when a professional can work wonders. Thanks to the new cleaning equipment and products.
Done cleaning your seats and plastic surfaces? It's time to take a look at your floor mats. Are they full of holes or look filthy? Toss them in the bin please! Pick up new mats from a auto parts store.
Perform an Exterior Detailing
Say you have an interview for a job you badly want. Are you going to turn up in shorts, T-shirt and flip-flops? The probability is that you will try to look your best by putting on a formal suit with a decent hairstyle. No matter how bad you feel inside, you will still try your best to look perfect from outside.
Consider the same situation for your car which has an accident history. No matter how bad the accident was, make your car as good as possible. Make it look clean. Get it washed. You should also spend a few extra bucks for the undercarriage wash.
You may wash it yourself as well if your municipality doesn't have restrictions on car washing.
Once you are done cleaning your car body, don't forget to scrub your wheels. A good exterior cleaning will make your car look younger.
If you're ambitious, you may get the paint job done! It will certainly enhance the car's overall look. Or if your car needs some repair work, ensure to fix everything – from minor damage to major damage – before you put it on sale.
Order a Vehicle History Report (VHR)
VHR are quite useful for both buyers and sellers. VHR includes information about car's mileage, previous owners, accidents, maintenance records, etc. Most savvy buyers look for the car history report before purchasing used cars.
If you want to get the car history, look up from companies like AutoCheck or CarFax. The cost of VHR varies by provider.
A Vehicle's history prepares a seller to answer any queries a car buyer may ask about the car. So, leave no stone unturned when putting your used car on sale.
Perform All Maintenance
Having you been keeping up with the car service? If yes, all you need is a fresh oil change, a new air freshener and a set of wiper blades.
But, if you have not kept up with the regular maintenance, this is something that is going to be a little heavy on the pockets. Deferred maintenance is often the culprit to make good cars go bad.
Speed Up the Selling Process with Online Car Retailers
Want to sell the car privately? No problem! This is a good way of determining the car resale value and dictating the terms yourself. It's not as easy as it seems, however. You will have to make a good deal of efforts to sell your car. It will also require a lot of time.
Selling it privately will implicate strangers coming to property or your house for a pre-purchase inspection and a test drive.
If this is something you want to accelerate the process, opt for car retailing websites like kijiji, autotrader ect.
Show All the Necessary Paper Work
When somebody is investing in a pre-owned car, it is evident that he/she needs to all car records including a CarProof report. Hence, keep all the necessary documents in check before meeting the buyer. Also, make sure you even carry the receipts of all newly added modifications and repairs.
You don't necessarily need to show every oil change receipt. However, if you are proposing to the buyer that your car deserve top dollar because you did a $1,200 timing belt replacement 600 miles ago, that receipts will help prove your claims.
Lost a receipt for a major service? Contact the shop that did the service. They can print or email you a copy of that.
Sell with Confidence
Most buyers offer a lesser price than the asking price. So, if you are getting lower bids, reject them! There is a high probability that these buyers are purchasing to resell and will wind up selling the same vehicle for a higher amount.
To have a clear understanding of your car value, place the bid from the lowest to the highest. Once you have shown your car to a few potential buyers and know their offers, proceed to sell it to the highest bidder. However, if you don't get a higher bid, try negotiating with the lower bidders.
You can also talk to your local dealership to get blackbook values and current market values.
Ensure to Check with Insurance Company
Be prepared for the test drives when selling a used car. To eliminate all doubts and hesitations, the buyer usually prefers a test drive.
But, before he/she takes it for a ride, check and make a copy of his driver's license. Additionally, never let them drive it without you being in the car.
Accidents can happen anywhere and anytime. Hence, check with an insurance company to see if they are covered.
Just like the buyers, the sellers also carry some concerns and suspicions. So, if you don't want a stranger to take out your car for a drive, show them the car at some public place. Also, make sure you show them the car in the daytime. After all, your security comes first.
Take better photos
Take clear pictures of your car from all angles, so that your set car value can be justified through the pictures. Clear and good pictures along with attractive description are a sure-fire way to fascinate potential buyers. If the pictures are not good enough, the buyers are less likely to contact you.
Keep this in mind that "you are selling a used car".  The word used can make buyers very doubtful. Buying used items may make the buyers fear sabotage.
Has your car been wrecked before? If this is so, it will certainly raise the stakes even more. So, ascertain you make your car a better deal than other used cars on the retailing websites.
Seal the Deal
Already shook hands and finalized the deal? Don't forget to sign the sales contract. The contract can either be handwritten or printed. It's all the matter of personal preference. The printed one, however, is a better option. It looks more professional as well as legitimate.
Make sure your bill contains:
The price of the car;
The identity of the car;
And the agreement.
This should cover you legally. Additionally, mention that you reject any personal checks as payments. It is a go-to strategy for frauds attempting to rip you off.
Last but not the least, make sure there is no personal property left in the car before you say your final goodbyes. Also, don't forget to have the license plates changed before handing over the keys. Accepting cash in hand or a money order is the safest option.
Final Thoughts
On average, you only buy a car once in six to seven years. This is the reason why most buyers make sure they are buying what they deserve and want. So, make your car appear like a great deal for them by following all of the above pro-tips. Following these tips will also help you have the best chance of getting all you can out of a trade-in.
If you don't want to put so many efforts and time into selling the car by yourself, you can call the professionals at Vikings Motors at (204) 376-2342. We will do the job for you!
For further questions Contact Us.