We Sell All Vehicle Tires at Cost! – Huge Selection in Manitoba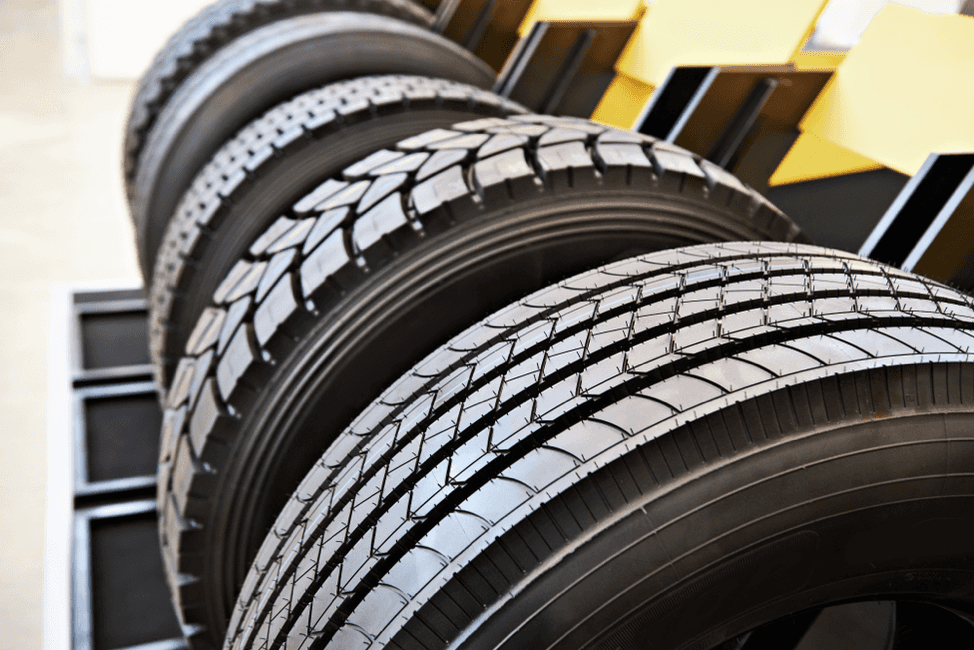 Many drivers don't realize the importance of picking the right tires for the fast-changing Manitoba Seasons. Having the right All-Season Tire or picking the correct winter tire can mean the difference between a minor or serious accident. Having the right tires increases your vehicles performance, handling, how other parts on the vehicle wear, and even your gas mileage. If you live the Winnipeg area Viking Motors is located just north of the city in Arborg, Manitoba with some of the experienced tire professionals around with a huge selection at amazing prices. Stop by Viking Motors Chevrolet and talk with our professionals to find the right tires in Winnipeg, Manitoba Area.
Below are some additional things to consider when you're choosing your next set of tires.
Why Viking Motors?             -               Order Parts               -                  Contact Parts
Cheap vs. Premium Tires – Is There a difference?
When we go to purchase something, what's the first thing that we generally ask the shopkeeper – "show me the cheap and best option!"
Isn't it right?
However, when it comes to buying new tires in the Winnipeg or Manitoba climate for your vehicle, cheap is not always the best option. You need to compare and analyze the difference between cheap and premium tires from premium brands like Michelin, Continental, Pirelli, Bridgestone,  Goodyear to know the difference.
So, let us straight away have a comparative analysis between the two –
Ride Handling 
Not technically ease, but the comfort of driving premium tires is incomparable to cheap tires. In other words 'tires that are better in terms of quality simply handle better.' It's as simple as this!
Car handling is one aspect of the driving which you cannot afford to compromise on. If you have ever driven an old original classic car with old style tires throughout Winnipeg dodging potholes you will understand tires make a huge difference. This is the reason that going with a better more premium tire handles better is always a preferable option if budget allows.
You must not forget that better car handling does not mean comfort in driving, but at the same time also ensures your safety as well. Whether it is making quick stops, avoiding obstacles or handling other emergency scenarios – you will be able to do this all the better with premium performance tires!
Life Of The Tire
Would you like to invest in tires that you will have to replace after a few months or would you prefer getting something that is going to stick with you for years?
The obvious answer would be to stick around for a few years. After all, who wants to keep spending money every now and then on car tires – not to forget the hassle one has to go through while replacing the tires.
A good service department helps make the experience less hassled, but its still an inconvenience.
Therefore the second important factor, which makes better more premium tires a much better option when compared to cheap tires, is their durability and tire life.
This durability comes due to the difference in manufacturing processes in quality tires. Premium tires have better sidewalls because they are reinforced. As a result of this big difference, the treads of the tires completely cover the wires, i.e., the steel frame and last longer.
It is always a good idea to do a little research about the tire you are planning to purchase even if its a premium or cheap tire.
Tread Patterns
As it is quite evident from everything mentioned above, treads on the tire play a massive role in its performance and durability. And, this is exactly what tire manufacturers who deal with tires take care of.
Premium tires have thicker and wider grooves, which contributes to their enhanced car handling and driving comfort. Contrary to this, cheaper tires tend to have shallow grooves that lead to poor performance.
If we talk about summer tires or all-season tires, they have thinner grooves and drive more quietly as a result of this. And, this is something which you notice in more premium quality tires.
Noise and Comfort
These two attributes are easily ignored by people when buying tires. However, if you take a look at it, in the long run, they play a huge role in the overall driving comfort.
Noise is something that will start to irritate you in the long run. As a matter of fact, loud tire noises due to harder rubber in them as compared to softer rubber in costly tires can eventually distract you while driving down our lovely Manitoba highways and roads. No one wants that happen to you while you are on the road.
Compare this to the premium tires with a big name which cause little to no road noise as they have more quantity of rubber in their structure as compared to cheap budget tires, no matter what the road or weather conditions are.
Not just noise, often tires with a higher price tag and more quantity of rubber in their structure would be more comfortable to ride no matter what the road conditions are, as mentioned quite explicitly in the first point.
Safety 
Higher priced tags are safer to ride when compared to cheaper tires.
To help you understand this point better, answer this question – would you prefer tires with shorter breaking distance or longer?
The shorter breaking distance ones – isn't it so?
Better tires with shorter stopping distance means you can react quickly stop the car even when the distance is shorter and be safe behind the wheels. Band, this is something that premium tires ascertain.
Such tires follow strict quality measures and adhere to a particular breaking distance parameter in their manufacturing.
Choose Viking Motors For Your Next Set Of Tires
When you're looking to purchase new tires in Winnipeg, look no further than Viking Motors Chevrolet. We are located just north of Winnipeg in Arborg, Manitoba and have one of the largest selections of a car, SUV, and truck tires in Manitoba. We also have some of the best pricing on tires we get customers driving from Winnipeg, Gimli, Steinbach, Portage La Prairie, Thompson  Manitoba to pick up some new tires for their vehicle. Let our team of expert service professionals assist you in getting the right tires for your vehicle, whether you want to opt for cheap tires or a more premium brand tire.