What to Look for When Test Driving a Car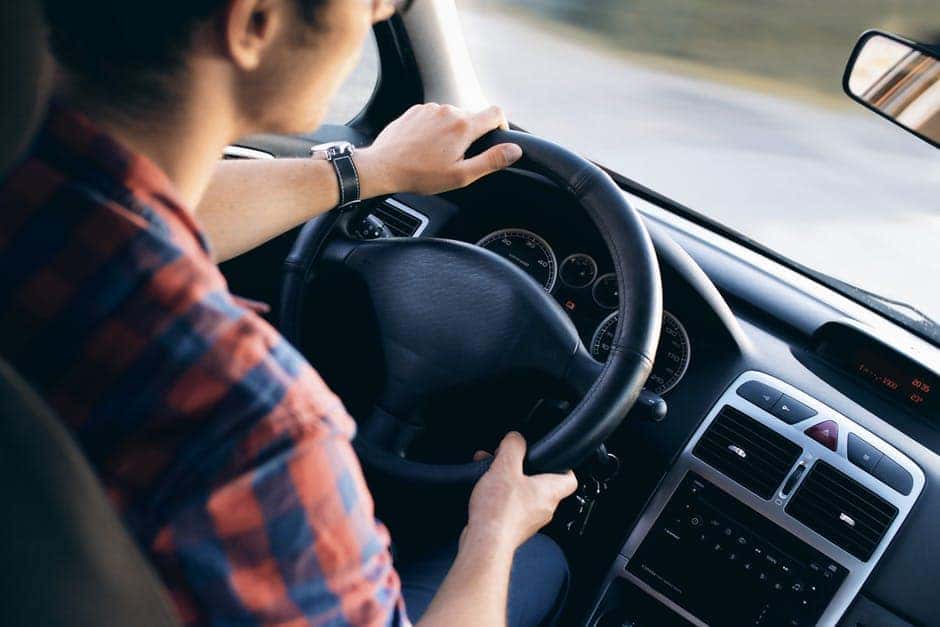 In the age of technology, most car buyers spend 59 percent of their time shopping for their new car online.
While it's great to be able to shop for your new car from the comfort of your home, you still can't forget the crucial part of test driving a car. After all, you wouldn't buy a house without first going to see it. Or, you wouldn't rent a suit without first getting it tailored.
The same logic should apply when buying a car. When buying a car, the test drive allows you to see if the car is the right fit for you.
Yet, so many drivers don't spend a lot of time on the test drive. In fact, it's estimated that 42 percent of car buyers are fine buying a car without a test drive.
But, what exactly does a test drive tell you? What do you need to look for? Check out this guide to learn what to look for when test driving a car.
How Does the Vehicle Handle?
First things first, you want to see how the vehicle handles. Seeing as American drivers spend a combined total of 70 billion hours on the road each year, it's safe to say that you'll want your car performing well when you're sitting in the driver's seat.
So, here's what you need to keep in mind in terms of how the car handles:
Acceleration
When you step on the gas, is the car speedy or is it a bit sluggish? When you climb hills, does it have enough power?
Steering
You'll also want to pay attention to how well the steering wheel does. You should pay particularly close attention to how the steering wheel handles when you're driving fast and changing lanes.
If the steering wheel at all pulls to the right or to the left, that's usually a red flag.
Braking
Do you have to push forcefully in order to brake the car well? Does the vehicle brake smoothly? Or, are the brakes a bit too sensitive?
On the Road
How does the car perform when driving it in different conditions?
For example, how does the car drive on highways compared to hilly roads compared to stop and go traffic? Also, consider how the car would handle on the types of roads you typically drive on, from residential roads to gravel roads.
Space
Some people are perfectly content driving around town in a small car that has just enough room for a small suitcase.
But, if you're not one of those people, then you'll definitely want to consider the amount of room the car has when you're test driving it. Here are some factors to keep in mind when figuring out how much room you need in your car:
Cargo
Do you make regular trips to the grocery store for your family? Do you often head out on the weekends with your camping gear or your kayak?
Do you do a lot of yard work? Or, do you regularly haul equipment for your job?
You'll want to give thought to how often you spend hauling stuff around and how much space those items will take up.
Kids and Pets
The number of kids and pets you have can totally change the amount of space you need in your car.
Ask yourself the following questions about your kids and pets to figure out how much space you need:
Do you have children who need car seats?
Will you be chauffeuring your children and their friends to soccer and dance practice?
Is there ample room for your pets, so they don't feel caged in?
Can you fold down the seats to allow for more space in the car?
Can the seats be taken out? If so, how easy is it to take them out?
Technology
Car technology is becoming more and more advanced each year. And while some people may claim that all the car technology is becoming a bit too much, a lot of it can really make a difference in terms of safety and enjoyment.
Here's what you want to check on in terms of technology when test driving a car:
Stereo System
Of course, no one wants to drive a car in complete silence. When test driving, make sure you're pleased with the sound of the stereo system.
Also, if it's important to you, make sure the car has satellite radio.
Backup Camera
A backup camera has become a lifesaver to many car drivers. When conducting a test drive, make sure that the camera is clear and that it properly gauges your distance from other cars.
Steering Controls
A lot of driving means a lot of steering, which is why it's important to check out the steering controls when test driving.
Make sure to check out the headlights, cruise control, and windshield wipers. Also, check out the layout of the steering controls. Are they intuitively laid out or is the process a bit clumsy?
After the Test Drive
After the test drive, there are a few things you'll want to do. These include:
Test driving other vehicles: Although it can be tempting to go with the first vehicle if you really like it, you should test drive at least 2 or 3 more.
Ask to keep the car overnight: This way you can test drive the car in real-life conditions
Get ready to negotiate: If you've decided this is the vehicle for you, get ready to bring out your negotiating skills so you can get the best deal
Test Driving a Car: Are You Ready?
As you can see, there's a lot you can learn about test driving a car.
If you're ready to buy a car, then you're probably wondering what to do about financing. Check out this guide to learn about your car financing options.