Winter Safety Survival Kit Contents – Everything You Need for Safe Travels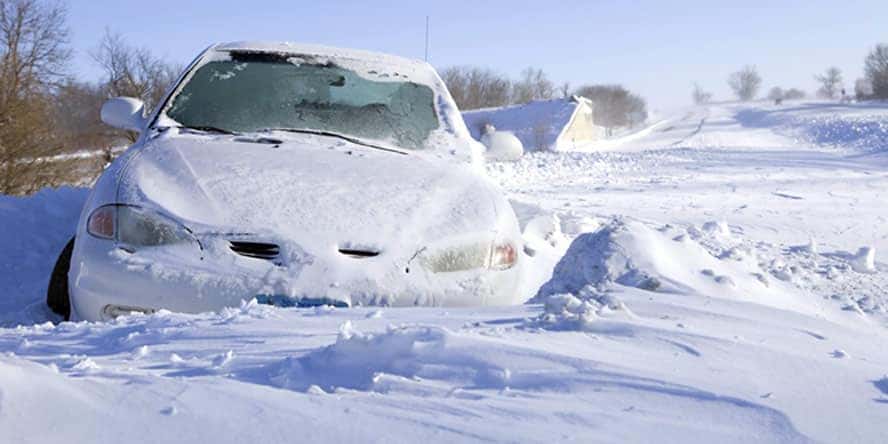 Everything You Need for Safe Travels
Living in a region of frigid winters, you need to prepare for the approaching cold weather well in advance. A winter car survival kit can save your life if you are stuck on the side of the road in a snow bank in the middle of a blizzard.
Today, winter storms are becoming increasingly severe due to climate change. The weather has become unpredictable, particularly across America. Even places like northern Texas are not spared with polar vortexes wreaking havoc on the climate.
Driving on Winter Roads
The condition of roads during winter can be dangerous for driving, and you need to exercise extra caution. Watch out for the following winter road conditions:
Snowstorms: Also known as a blizzard, this is the most extreme winter condition in winter storms. These storms are accompanied by heavy snowfall, combined with high winds of a minimum of 40 KMPH. Snow is blown about by the high winds, severely impacting visibility. It is also characterized by freezing temperatures of -10°C or colder.
Heavy Snow: Conditions are defined as 'heavy snow' with 10 centimeters of snow within 12 hours or 15 centimeters of snow in 24 hours.
Slush: When heavy snow begins to melt, it becomes wet and slushy. If slush accumulates in the wheel wells of your wheels, your car's steering can be affected. Slush can be flung onto your windshield by heavy vehicles. It can lead to a sudden loss of visibility
Freezing Rain or Sleet: In freezing rain, you may find yourself in an ice storm. The whole area gets covered in a layer of ice, which can make the roads slippery in a short time.
Black Ice: Thin ice can form a transparent layer on the road. This can be identified by a shiny, black appearance. Look out for shaded areas like underpasses, or on bridges and in tunnels.
Cold Snap: A sudden drop in the temperature is known as a cold snap. It results in icy conditions.
High Winds: Windy conditions are usually associated with blizzards in the cold weather. It affects your ability to negotiate through snow drifts and icy roads.
Cold weather begins even from September in many parts of the U.S. & Canada however, the official date for the beginning of winter is the 21st of December. That said, it is a good idea to start putting together your emergency car kit at the beginning of Autumn.
You should be prepared for a car emergency throughout the year. Special attention needs to be given to winter car emergencies and assembling emergency car kits and first-aid kits. What should be the contents of your winter driving survival kit? After much research, we have put together a list of winter safety survival kit contents – everything you need for safe travels.
An extra cell phone charger exclusively for your car can save you in an emergency. Storing a basic cell phone other than your regular one is a good idea. You can get cheap cell phones which do not even need a SIM card – you can make emergency phone calls from these. However, regularly check that this cell phone is charged, every time you use your car.
Winter Survival Kit for Your Car
Fill the items of your emergency kit in a clear container and store them in the trunk of your car. You can buy a ready-made survival kit or make your own by referring to this list.:
Basic Items
Torchlight with spare batteries
Jumper cables
Bottled water
Reflective triangles or road flares
Multitool like a Swiss Army Knife
First aid kit
Other Items
Fire extinguisher
Tire pressure gauge
Gloves
Raincoat
Tire iron
Duct tape
High-energy survival foods like granola bars, dried fruits and nuts, and peanut butter
Tire repair kit
Portable radio
Some spare money
Paper maps
Matches or a cigarette lighter
Spare tire
Spare cellphone charger
Additional Winter Driving Accessories
This winter survival kit contains items that you will need if you have extreme winter weather with heavy snow, ice, and sleet:
Blankets, gloves, and warm hats
Collapsible snow shovels
Snow Brush
Sleeping bag
Tire chains
Tow rope or tow strap
Tire chains
Ice scraper
Sandbag or kitty litter to be used for traction on slippery roads
Winter Driving Tips for Safe Car Travel
Maintain a more than half full gas tank.
Monitor tire pressure regularly.
Be on the lookout for black ice.
If you are marooned on ice with no cat litter or sand, you can use your car floor mats for traction.
To ensure that your car windows stay clear of frost, you can gently rub a wet cloth bag filled with iodized salt on the outside of the windows.
Rub fine sandpaper in each windshield wiper blade to remove grit and enable smooth operation.
You can fog-proof the inside of your windshield and mirrors by applying a thin layer of shaving cream and wiping it off with paper tissues.
You are Stuck in the Snow in  your Car
Additional Precaution: If driving alone, put your car emergency kit on the front seat, not in the trunk or even on the back seat.
Stay calm and do not try to move the car after a few unsuccessful attempts.
Do not shovel the snow outside your car, as you may exhaust yourself and this can be dangerous in freezing temperatures.
Crack a window open for fresh air.
Switch the engine on intermittently every 10 to 15 minutes. This will prevent snow from obstructing the exhaust. However, ensure the exhaust pipe if free of snow before switching on the engine.
Continuously running the engine could result in carbon monoxide accumulation in the car.
Switch on external warning lights and set up a road flare.
Keep moving your limbs and stay awake.
Try to keep your clothing and footwear dry.
Put on extra clothing if available.
Your Life can Depend on Following Winter Safety Procedures!
Follow the tips provided in this article when winter is approaching. Be aware of the necessary information that we have provided to know what to do in an emergency. Emergency car kits are useful in such circumstances.
With these tips and maintain your winter safety survival kit contents, everything you need for safe travels will be within your reach. Be prepared and always drive safely!
Whether you're looking for a new Chevrolet or pre-owned SUV to handle the winter weather or just looking for some advice stop by Viking Motors to vehicle service or check up to make sure your vehicle is ready to go for all the winter conditions coming your way.